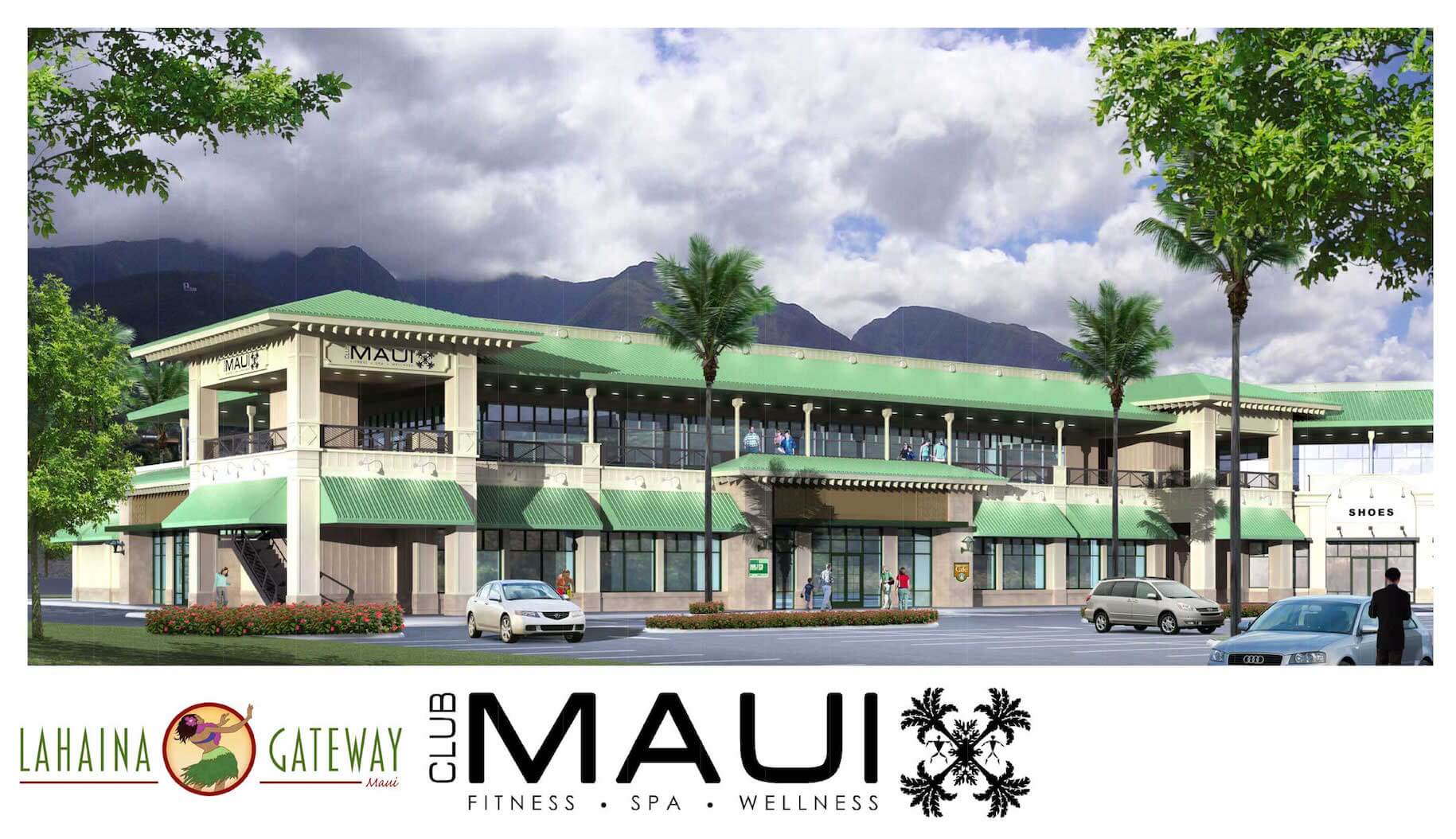 Club Maui
Lahaina Fitness Center
Now Open!
Our fitness center in Lahaina is now open!
Our temporary Lahaina location is located at Lahaina Gateway between the old Barnes & Noble and Local Motion — and our full facility in Lahaina will be opening later this fall.
Charter Memberships are still available.
Join now for the best rate!
Join
Club Maui Lahaina

now for charter member rates that last

Lock in the best rates by joining now, and start when you want!

Our Charter Member Pre-Sale Plans include:
3,300 sq. ft. Temporary Space at Lahaina Gateway open now
15,000 sq. ft. Full Facility space opens Fall 2019
(details and updates will be posted on our website)
All Lahaina Charter Memberships will come with permanent Dual Access to our Kahana fitness center!
Prefer to wait to start until the Full Facility is open?
Join now to lock in your Charter Member rates, and contact us at (808) 633-1765 to adjust your contract start date
Ways to Join:
Membership at Club Maui Lahaina
Best Overall Value
Charter Member Annual Membership*
$795 Paid in Full
Best Value!
Best Monthly Rate
Charter Member Monthly Membership*
Only $69 per month
$95 Joining Fee
Easiest In
Charter Member Monthly Membership*
$79 per month
No Joining Fee!
* All Membership Plans (other than Start Simple) require a 12 month commitment, with a $50 cancellation fee for ending your contract before the end of the first year.
Lahaina Membership Specials
Join our Lahaina Fitness Center now for limited-time deals on memberships!
Join for a Year and get 2 free months
Join our new Lahaina gym with a Paid in Full Annual Membership, and we'll give you 2 free extra months! That's 14 months of membership for the price of 12. Only $795 for an annual membership (paid in full).
Plus, we'll continue to give you 2 free extra months every year, for as long as you continue to renew your contract!
Offer valid for Lahaina fitness center location only.
Call (808) 633-1765 or visit either of our locations to join today!