Personal Training at The Club Maui
Whether you're a seasoned athlete or have never set foot in a gym, from Basic Weight Room 101, to weight loss or sport-specific training, we have the right program AND the right trainer for you.
Personal Training is available in a Private, Duet or Semi Private format with three or more people, so gather your friends and start today! Get outside of your comfort zone with our skilled personal trainers to get guaranteed results.
For more information, stop by one of the Club Maui locations to book a consultation or give us a call at (808) 868-2582!
Intro Pack
Our Intro Pack is the perfect way to jump start your fitness! Personal Training is one of the best ways to mold a sustainable schedule to improve and maintain your health.
Need someone to hold you accountable? Need some physical and mental guidance? Need to learn how to use workout equipment? Want to learn proper form and technique? Our personal trainers can help!
$99 for 2 sessions
$199 for 3 Sessions
$399 FOR 6 SESSIONS
Intro Pack valid one-time only, per member.
Personal Training Packages
Personal Training Only
---
Single Session — $90
2 Pack Intro  (one time only) — $99
3 Pack Intro (one time only) — $199
6 Pack Intro (one time only) — $399
10 Session Punch Card* (valid for 3 months) — $750
Sessions may be adjusted in advance and are to be used in the calendar month. 24 hr cancellation required for all appointments.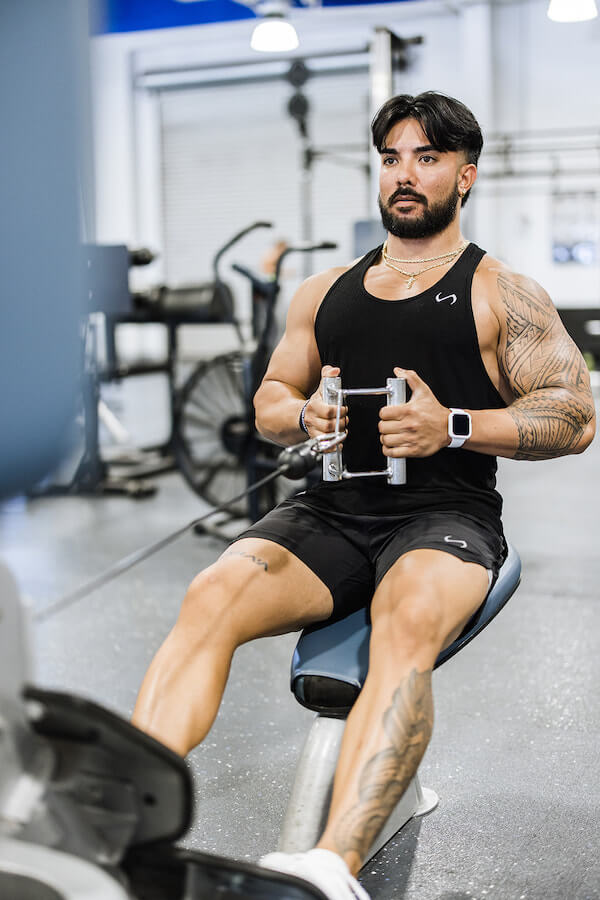 Kaimana is a Certified Personal Trainer through ISSA. He was born and raised in Lahaina, Maui. He is the youngest of 5 (3 brothers and 1 sister) who all are sports fanatics and very competitive. Growing up, staying active and playing baseball, football, track, and basketball were always been an essential part of his life. He continued his education majoring in Kinesiology and baseball career in college.
In 2018, Kaimana returned home from college and started to take working out more seriously. He learned different sets, reps, splits, and trained 6 days a week to help achieve the body and strength he wanted.
In September 2021, Kaimana took his lifting and nutrition to the next level. He decided to start a career in men's physique bodybuilding. This past April he placed 1st overall at the Wasatch Warrior to be nationally qualified in the National Physique Committee (NPC).
Kaimana became a personal trainer because of his love for fitness. Learning to strengthen the body not only physically, but mentally, to better himself and the people around him.
His goal is to motivate all of you to live a healthy and active lifestyle.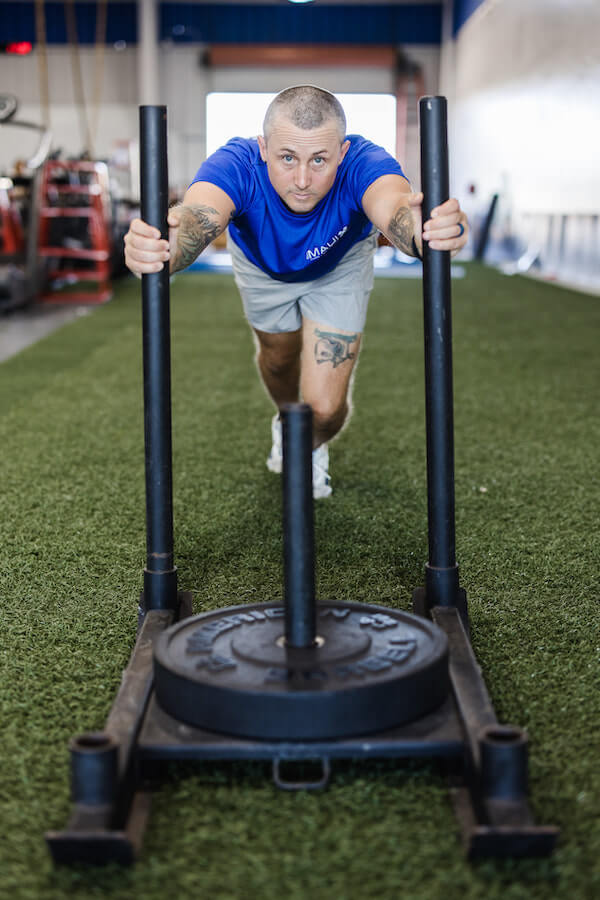 Strength and Movement Coach
With over a decade in the fitness industry, Coach GB helps his clients optimize their BIG 4: Sleep Schedule, Stress Mitigation, Nutrition Protocol, and Movement Practice. One of the talents he has developed over the years is being able to ask the right questions to advance any goal.
GB has attended workshops, been mentored, and attained certifications in Calisthenics, Kettlebells, Adult Gymnastics, Strongman, Barbell Strength Training, CrossFit, and Krav Maga.
His training and protocols align with his ethos of training that focuses on longevity and improving human movement patterns.
Ready to get started?
Whether you're visiting the island or live here in Maui, we have a membership option that will work for you. No long term commitment necessary—get started today!